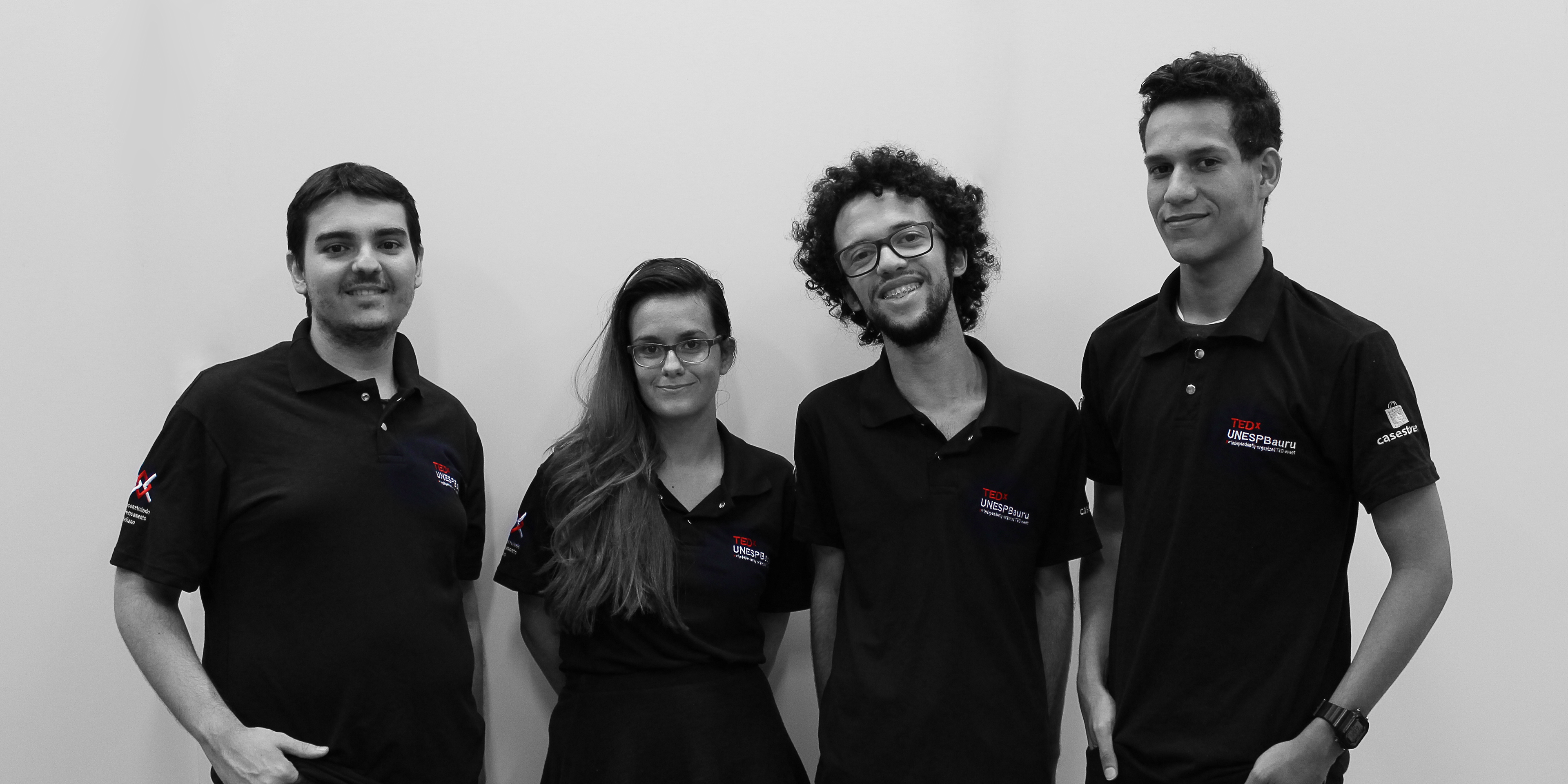 O TEDx Unesp Bauru pretende propagar a missão da organização TED a fim de proporcionar a Bauru e a toda comunidade da Universidade Estadual Paulista (Unesp), campus de Bauru, um encontro repleto de ideias inovadoras e de conexão entre pessoas.  
O tema delimitado para o TEDx Unesp Bauru 2018 foi "Desconstruindo o Pensamento Cotidiano". O principal objetivo com essa temática é mostrar que pequenos gestos ou atitudes que mudaram alguns princípios estabelecidos pela sociedade ou que deram atenção a assuntos ou pessoas marginalizadas, trouxeram resultados inovadores e positivos.
Alunos do curso de Design da Unesp Bauru foram convidados a participarem do TEDx 2018 junto com a organização, formada pelo CEU (Centro Empresarial Universitário), criando a identidade visual da edição, que dariam forma aos elementos de todas as peças promocionais e internas, como documentos, postagens em mídias sociais, uniformes da equipe, organização dos ingressantes e brindes.
TEDx Unesp Bauru intends to propagate the mission of the TED organization in order to provide Bauru and the entire community of Unesp Bauru campus, a meeting full of innovative ideas and connections between people
The theme delimited for TEDx Unesp Bauru 2018 was "Deconstructing the Daily Thought". The main objective with this theme is to show that small gestures or attitudes that have changed some principles established by society or that have given attention to marginalized subjects or people, have brought innovative and positive results.
Students of the Unesp Bauru Design major were invited to participate in the TEDx 2018 along with the organization, formed by the CEU (University Business Center), creating the visual identity of the edition, which would shape the elements of all the promotional and internal pieces, such as documents, social media posts, team uniforms, entrants' organization and gifts.
Primeiras ideias, esboços e testes
Brainstorm, sketches and tests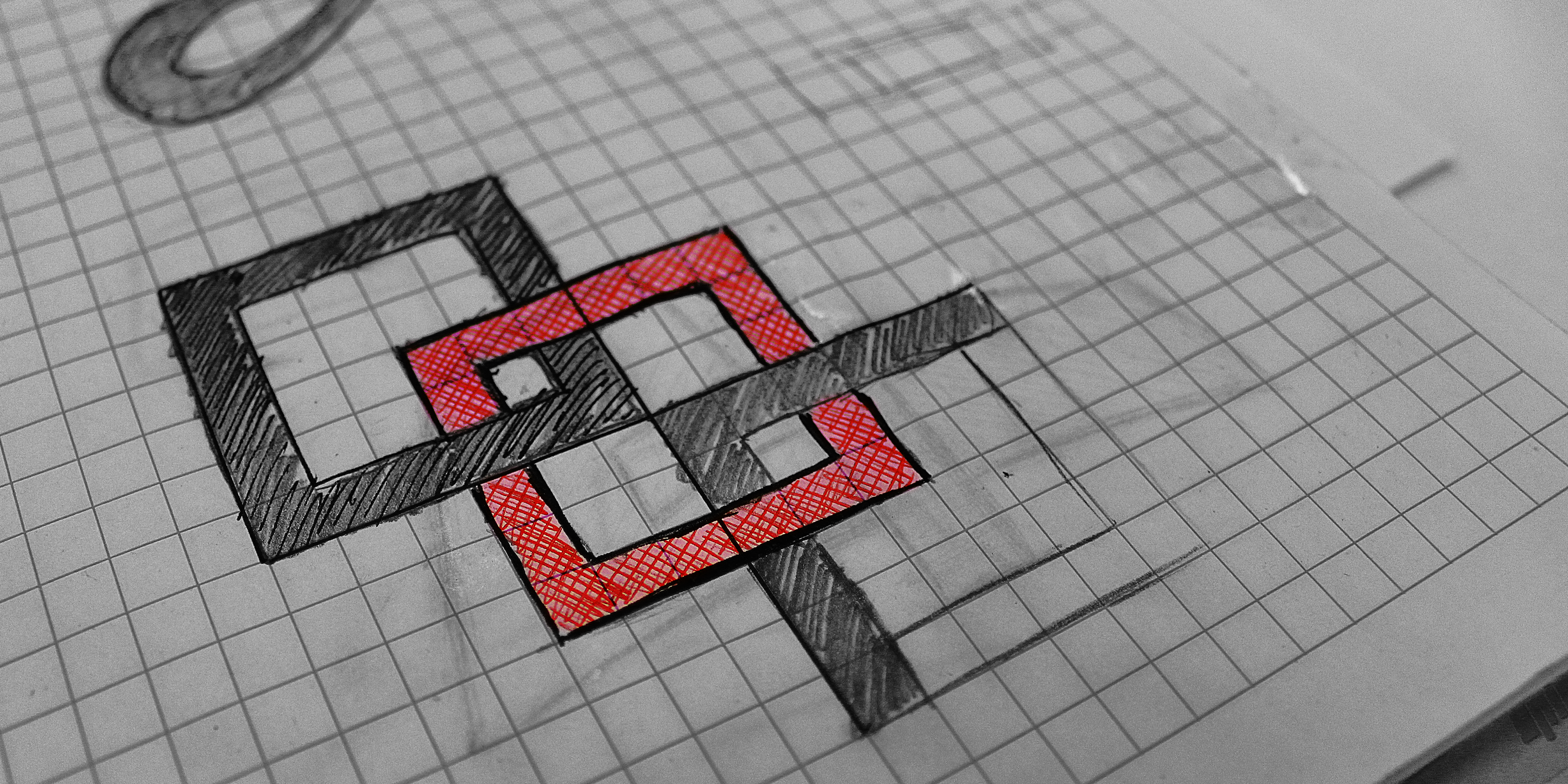 As primeiras ideias se baseavam em uma forma sólida que se discipava, como um quadrado se tornando orgânico ou um X se quebrando, que mais tarde seriam repensados, formando um conceito de uma forma constante que se rompia: o símbolo do infinito.
Para se tornar algo mais único para o evento, pensamos novamente e concluímos o conceito na ideia de uma corrente abstrata, porém constante, que se rompe repentinamente, este que foi levado até a marca final. 
The brainstorming was about a fading a solid shape away, such as a square becoming organic or a breaking X, later tuning in a constant shape in an ending way: infinity symbol.
To become something more unique to the event, we thought again and conclude the concept in the idea of ​​an abstract but constant chain that breaks suddenly, this one that was taken until the final mark.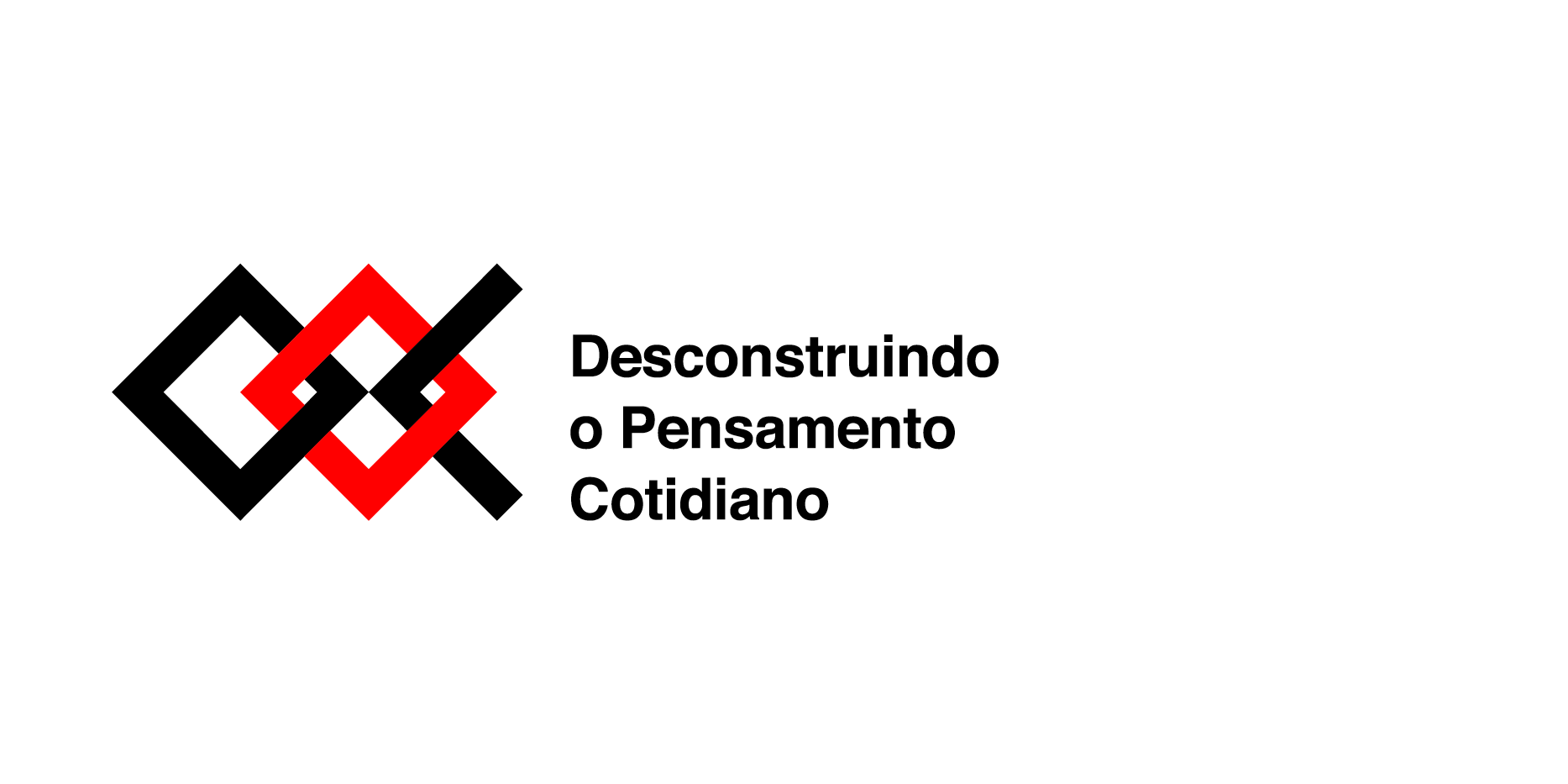 Além da ideia da corrente, o cruzamento dos elos extremos formam um X, referenciando o TEDx:

independently organized event

; e por ser um evento pontual, tomamos a liberdade de ter assinaturas visuais dinâmicas, para se aplicar melhor às peças, mas sem perder a identidade criada, equilibrando o símbolo e o logotipo sempre.
Besides the idea of ​​the chains, the crossing of the extreme links form an X, referencing the TEDx: independently organized event; and because it is a punctual event, we take the liberty of having dynamic visual signatures, to apply better to the pieces, but without losing the created identity, always balancing the symbol and the logotype.

As cores foram escolhidas com base na identidade do TED e TEDx, sólidas, versáteis e que criam linguagem.
The colors were chosen basing on TED and TEDx identities, solid, versatile and with own language.
Símbolo e grafismos
Symbol and graphic elements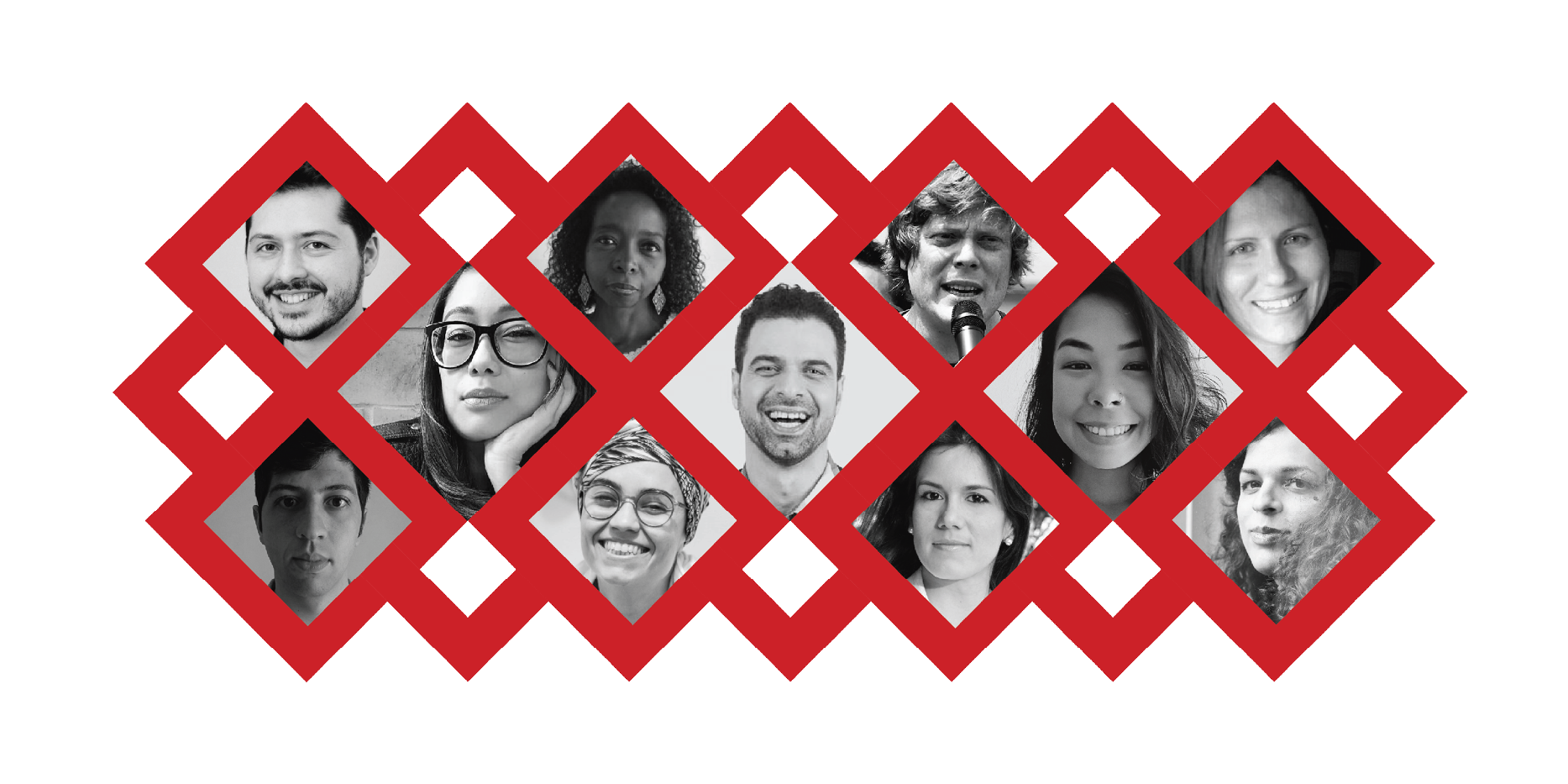 Mesmo em padrão de textura, a corrente é sempre interrompida.
Even in a pattern, the chains always break.
Construção e área de proteção
Construction and Safe Space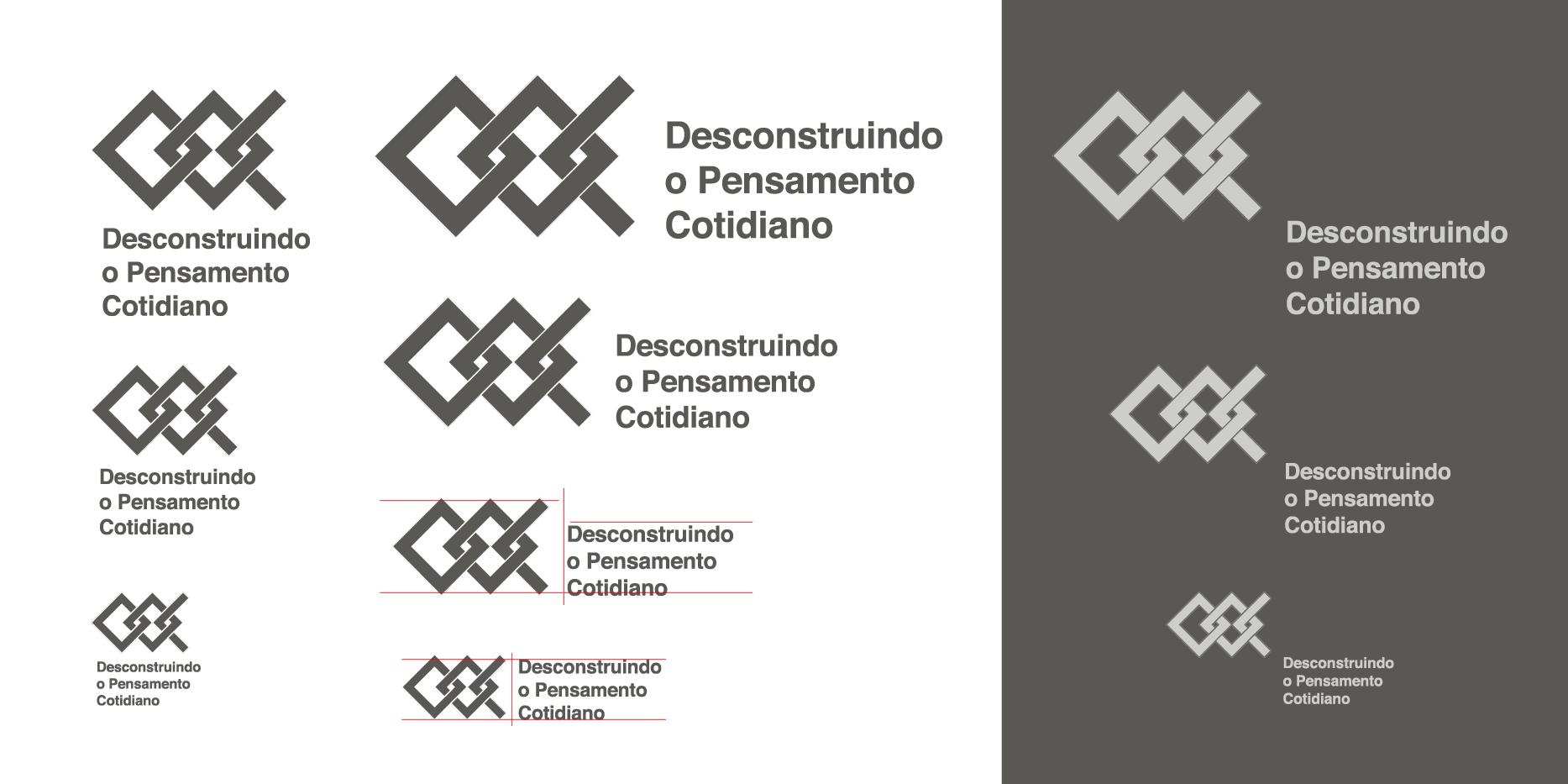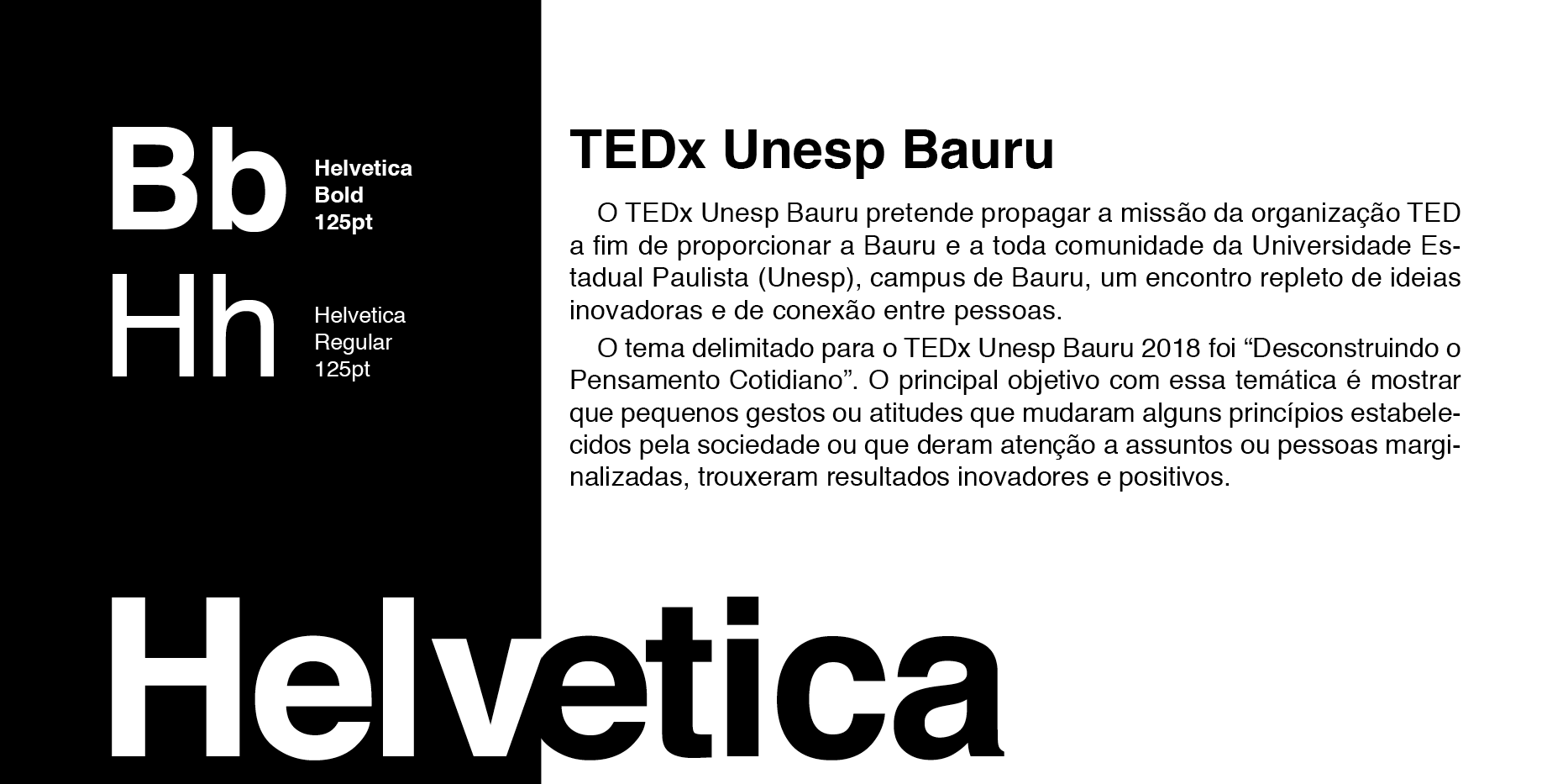 Assim como as cores, a tipografia Helvetica foi escolhida para manter a linguagem das identidades do TED e TEDx.
Such as the colors, Helvetica was chosen to keep TED and TEDx identities.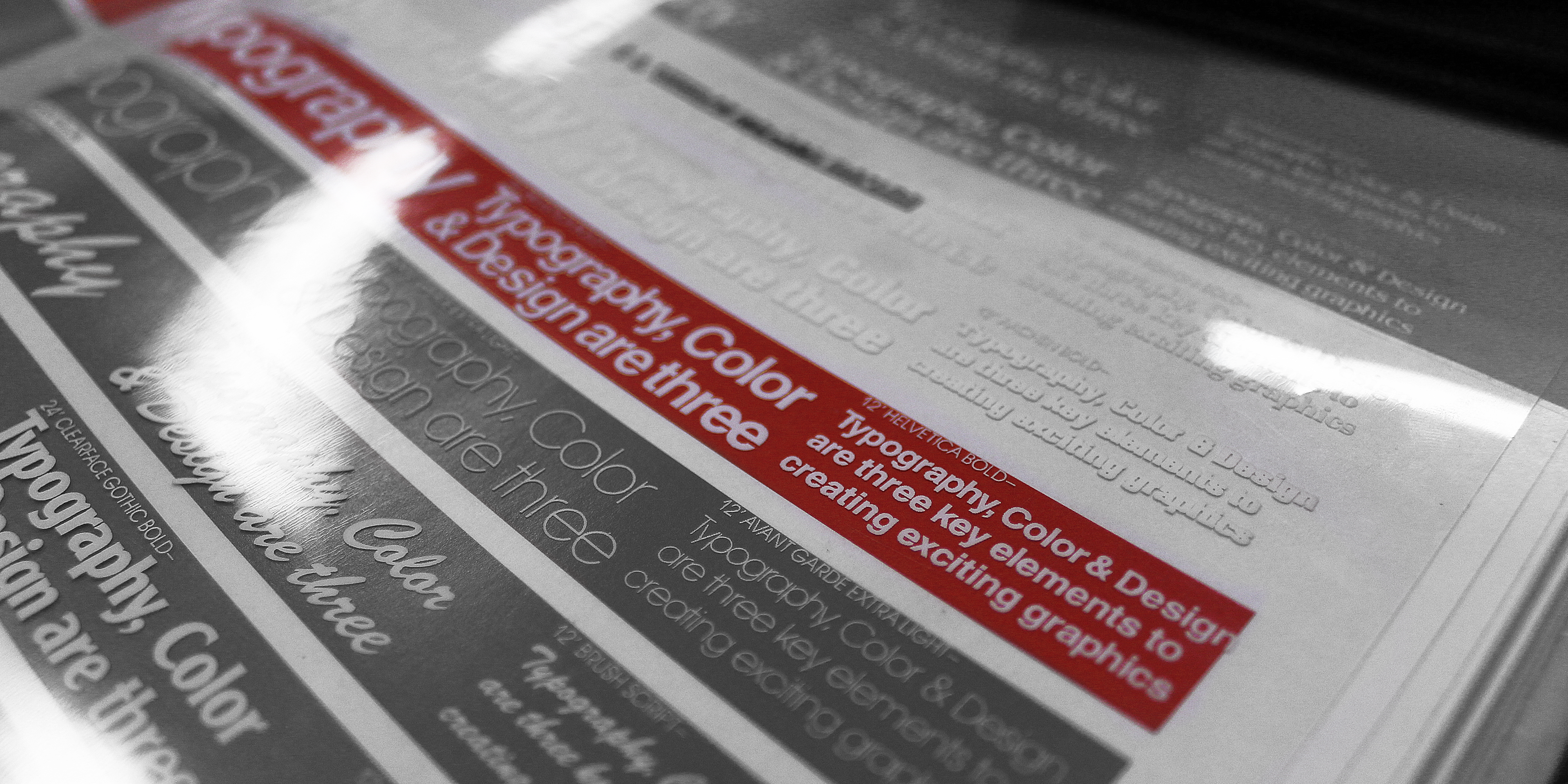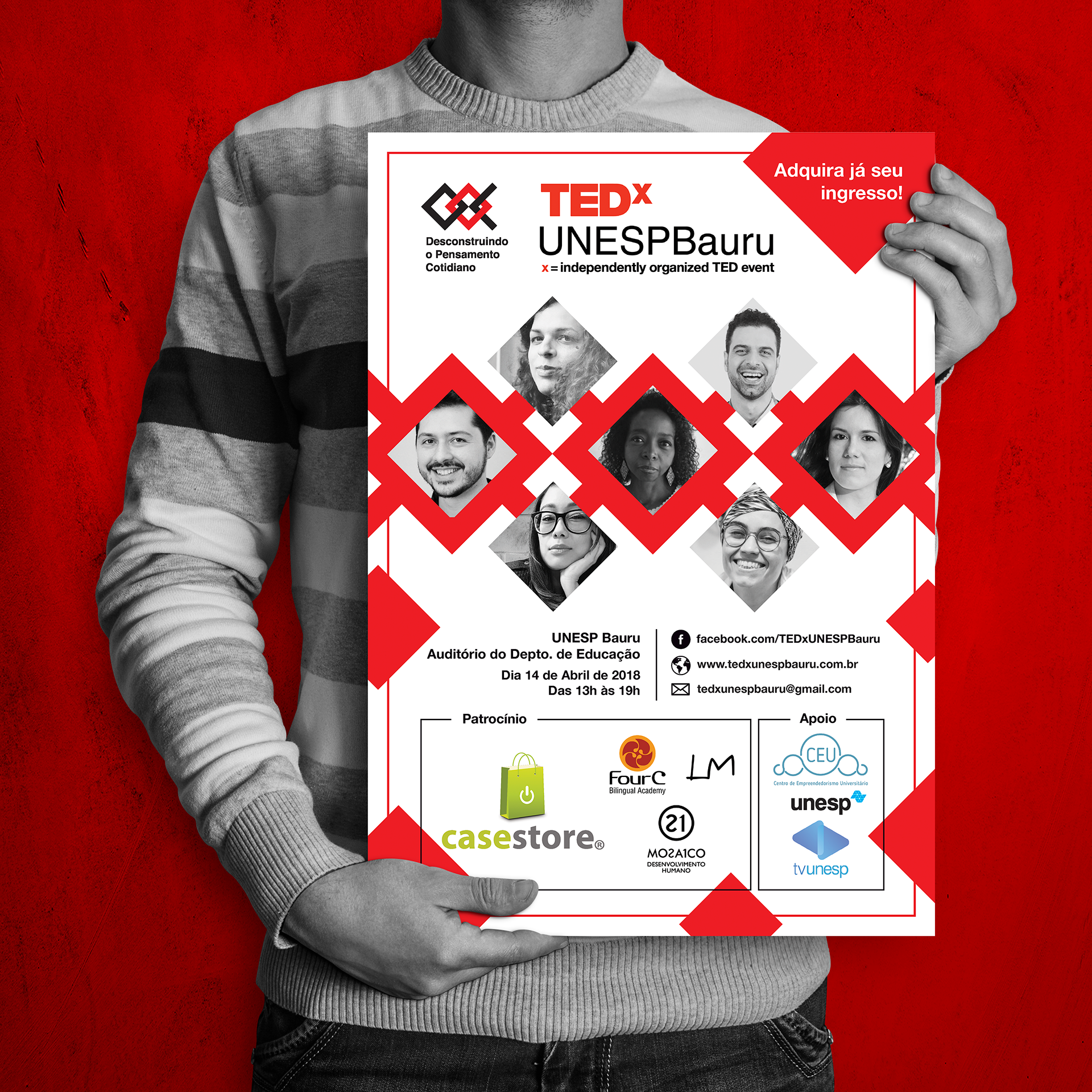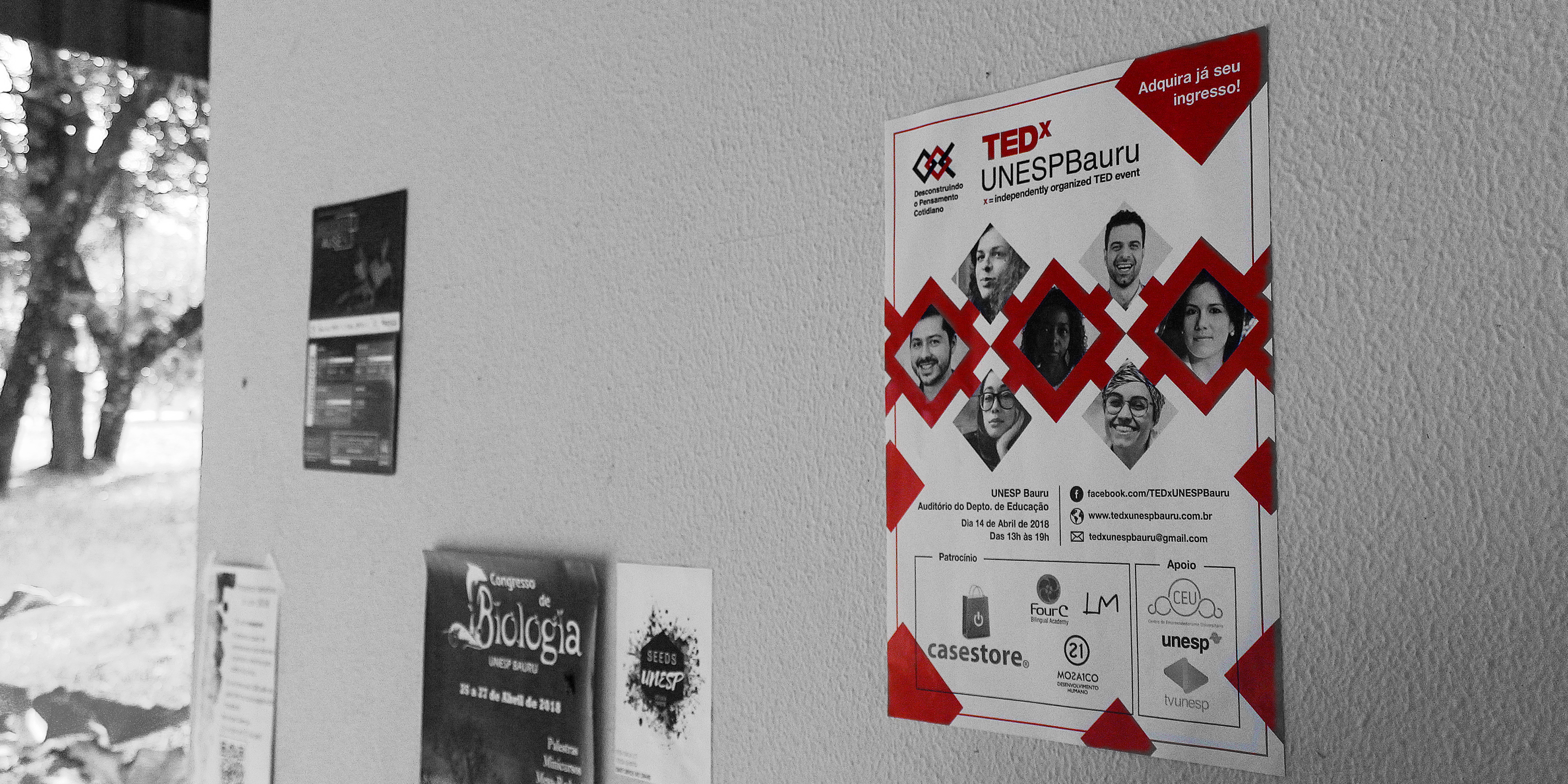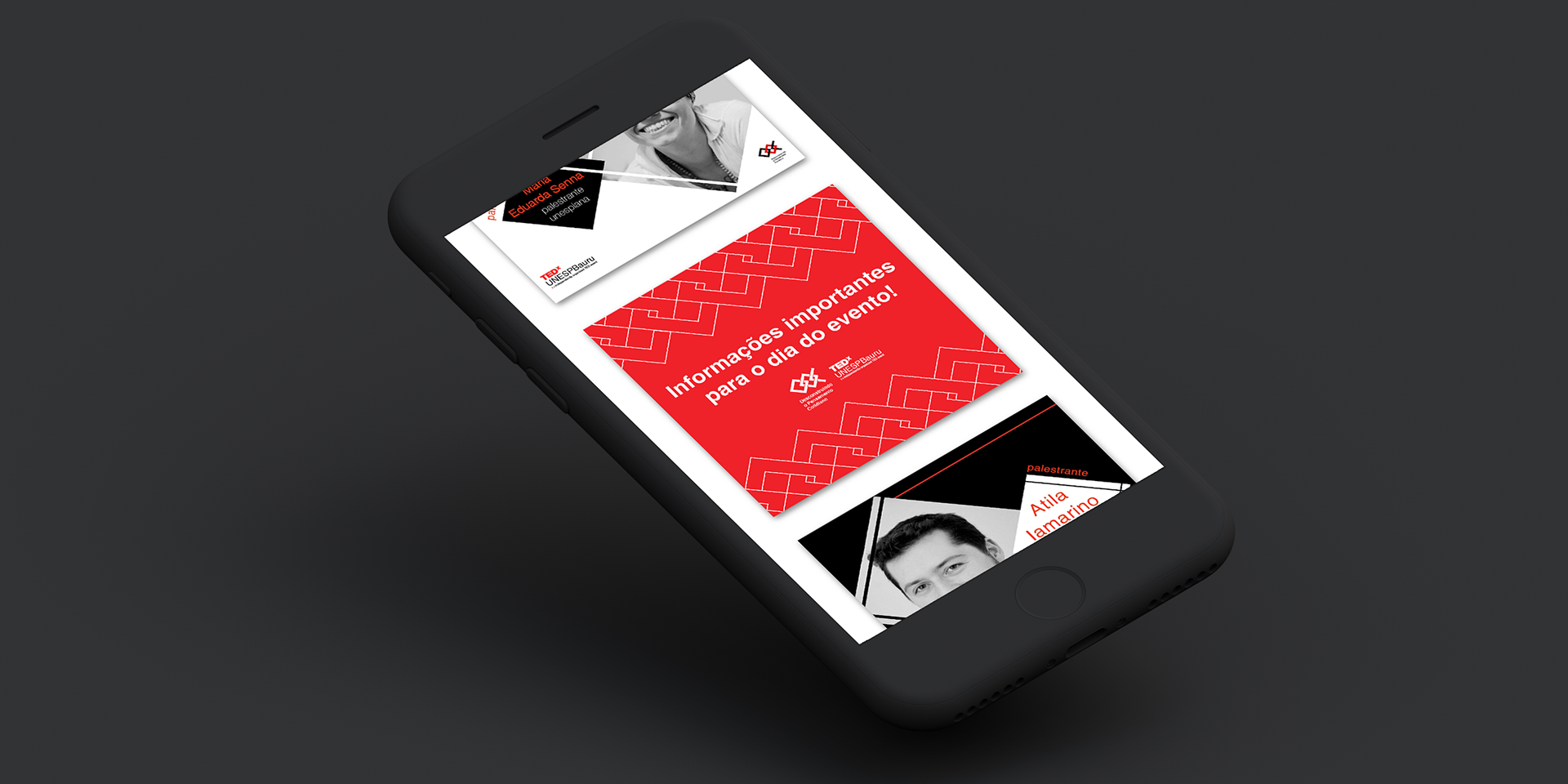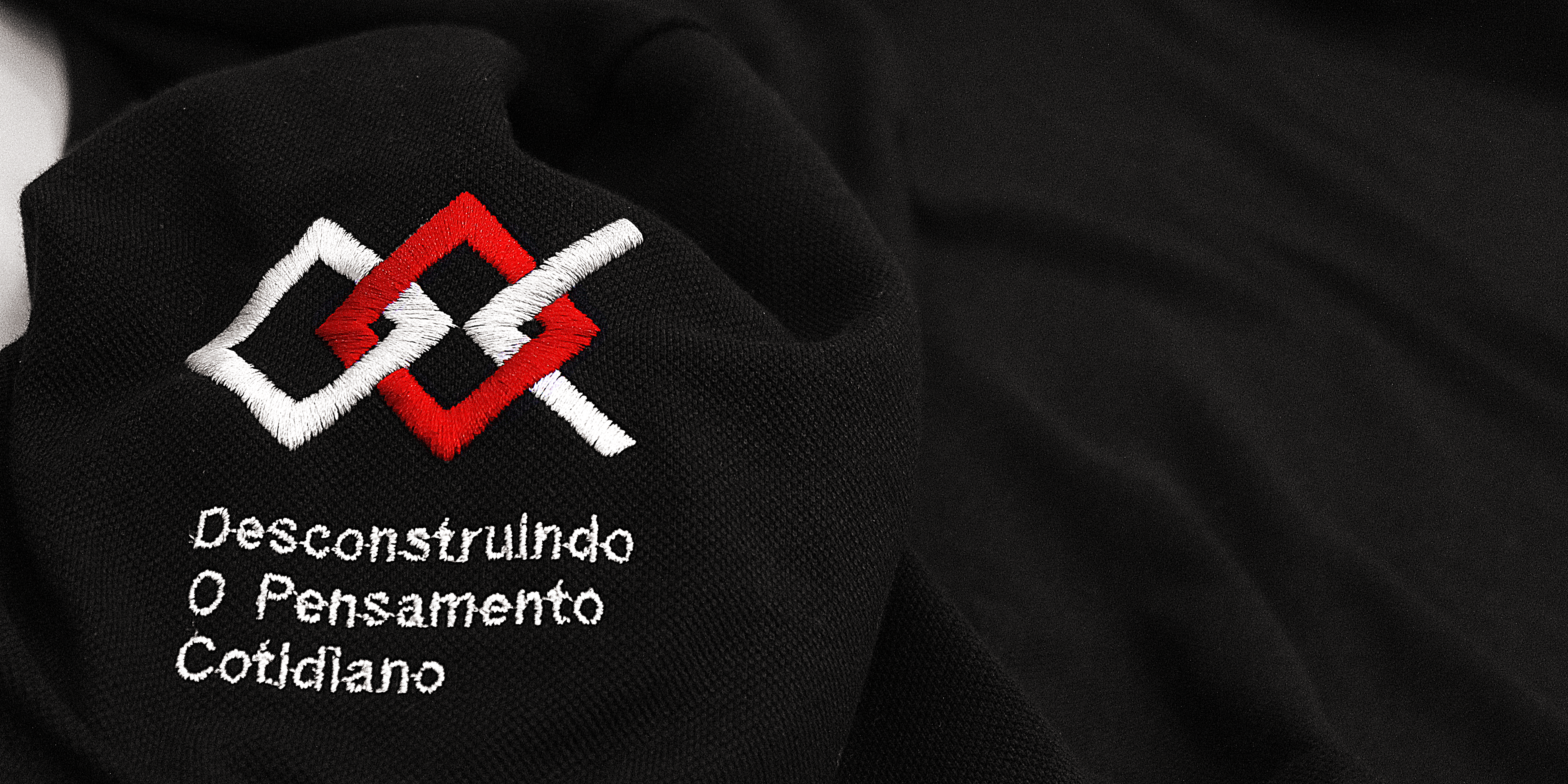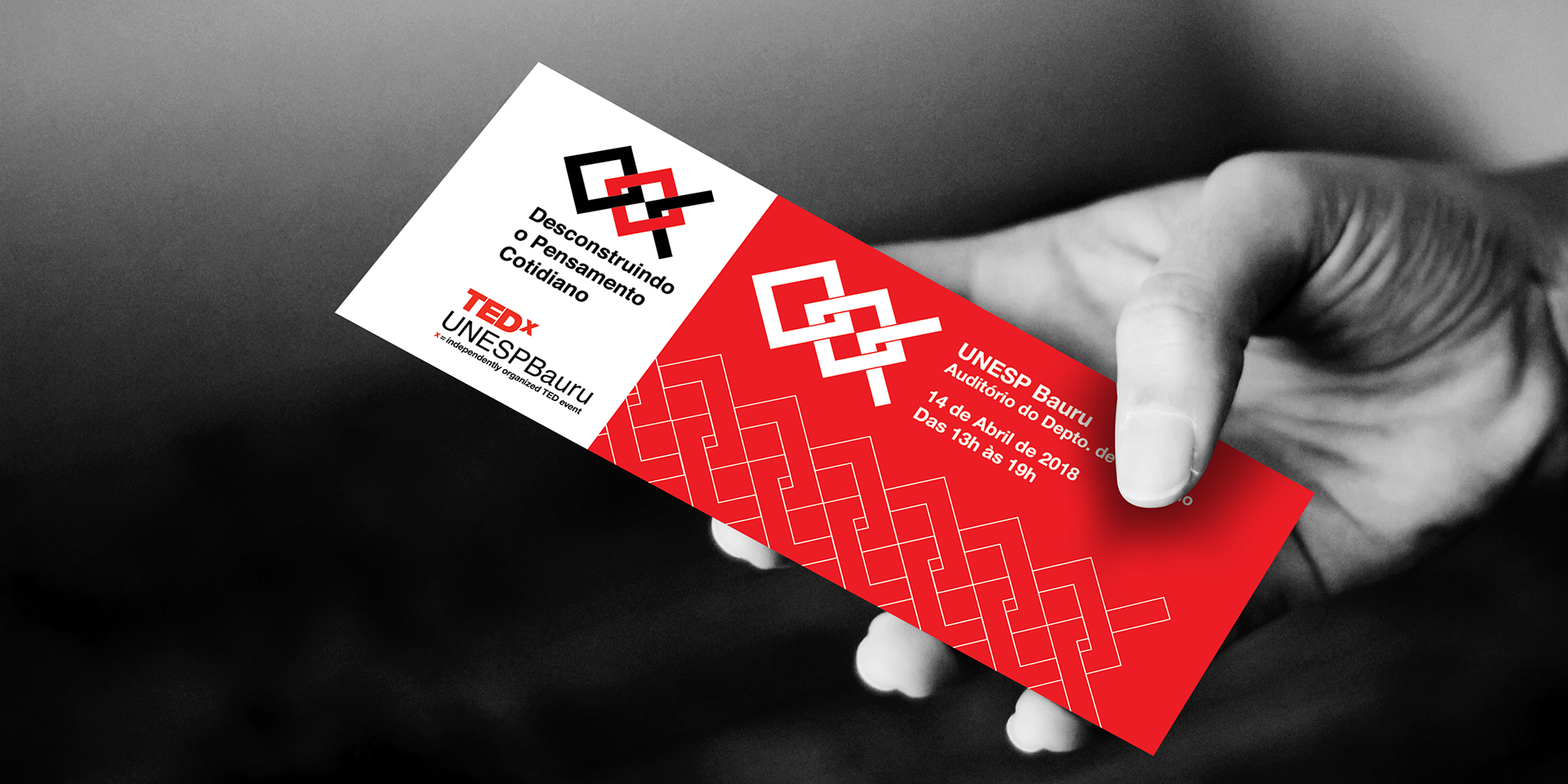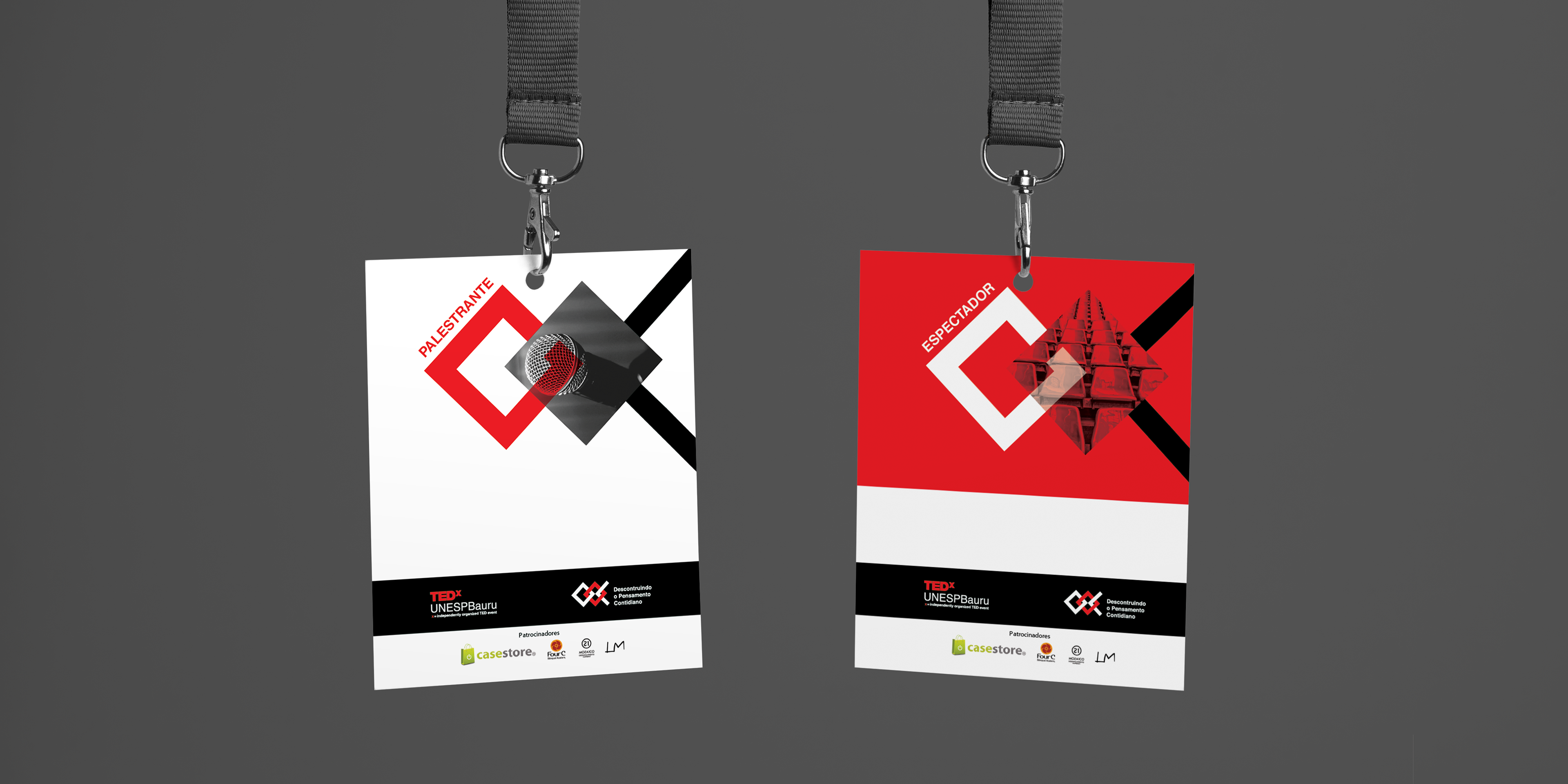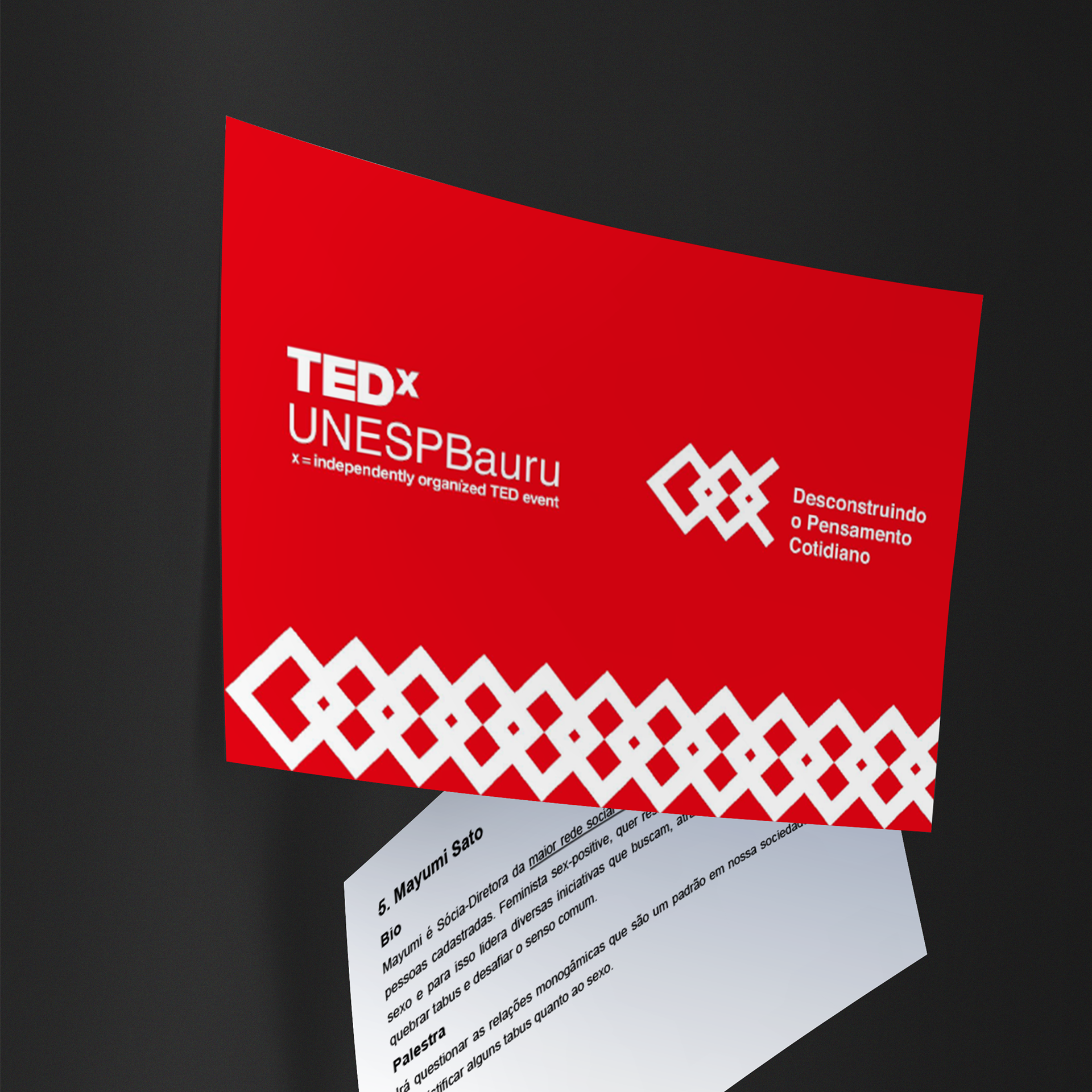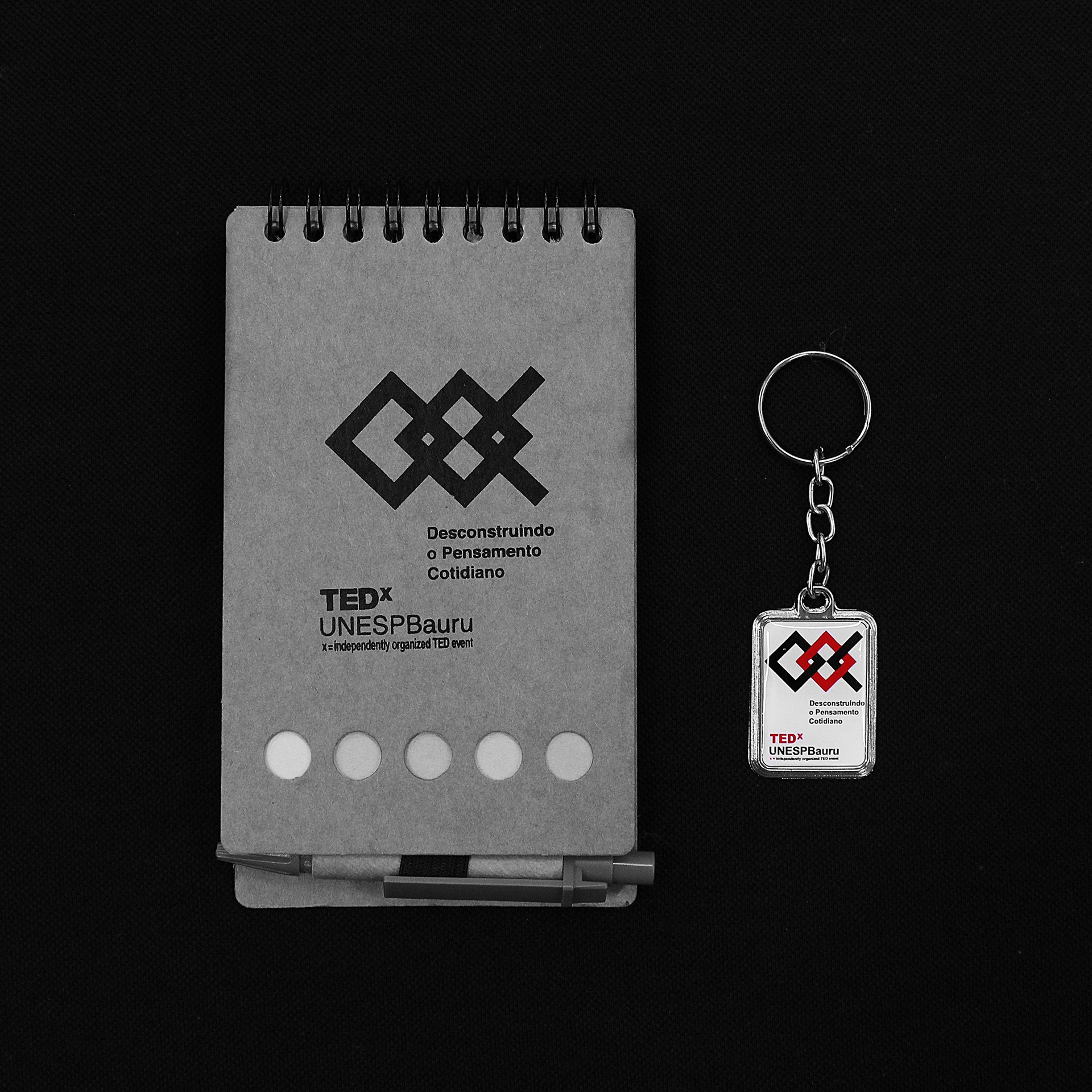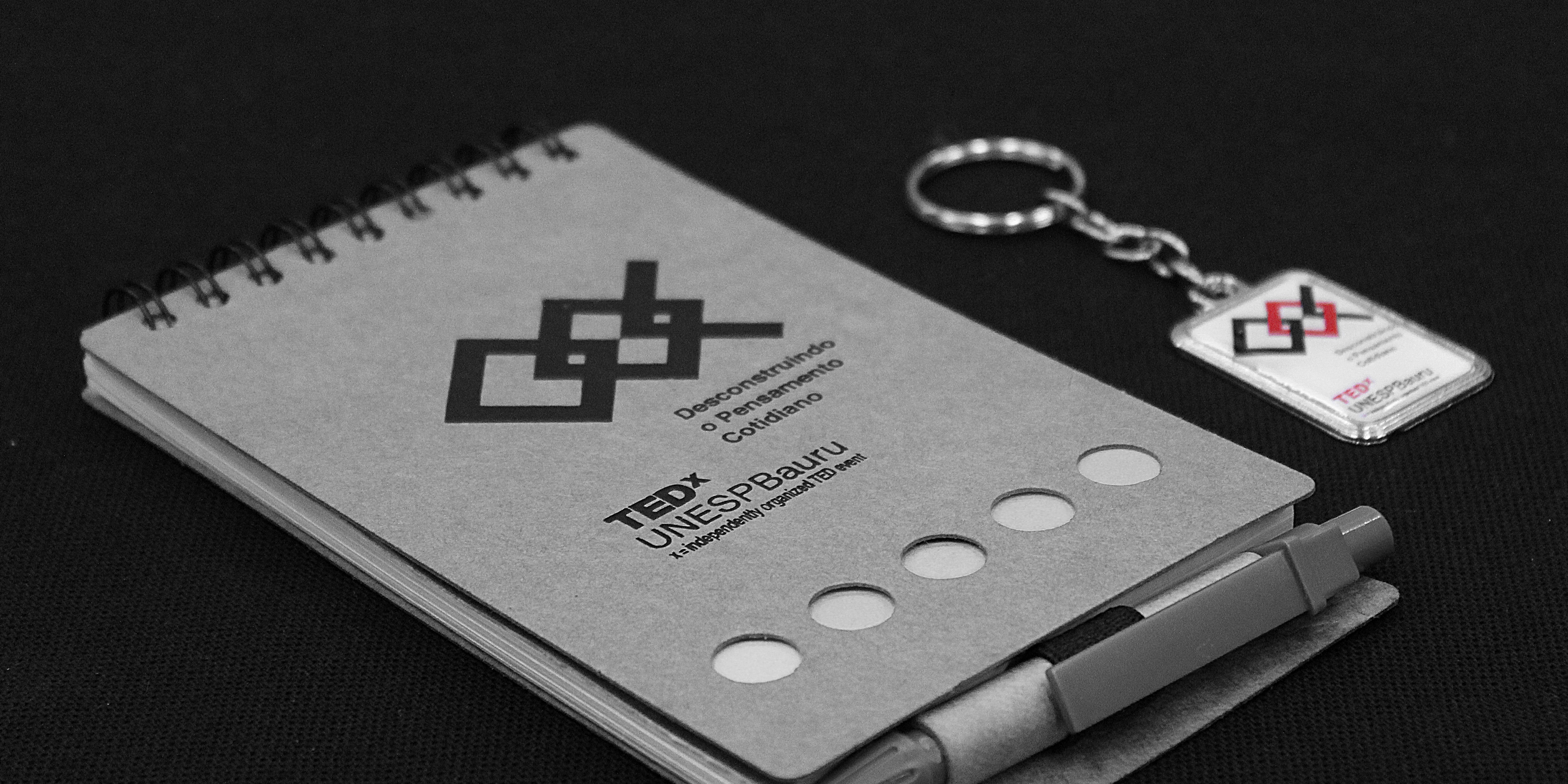 Marca . Brand.
Fio Gonçalves
Identidade Visual . Visual Identity
*Participou para a disciplina de Produção Gráfica na Universidade Estadual Paulista .

Participated for Graphic Production major at UNESP. 
Type & Color: A Handbook of Creative Combinations
Alton Cook & Robert Fleury