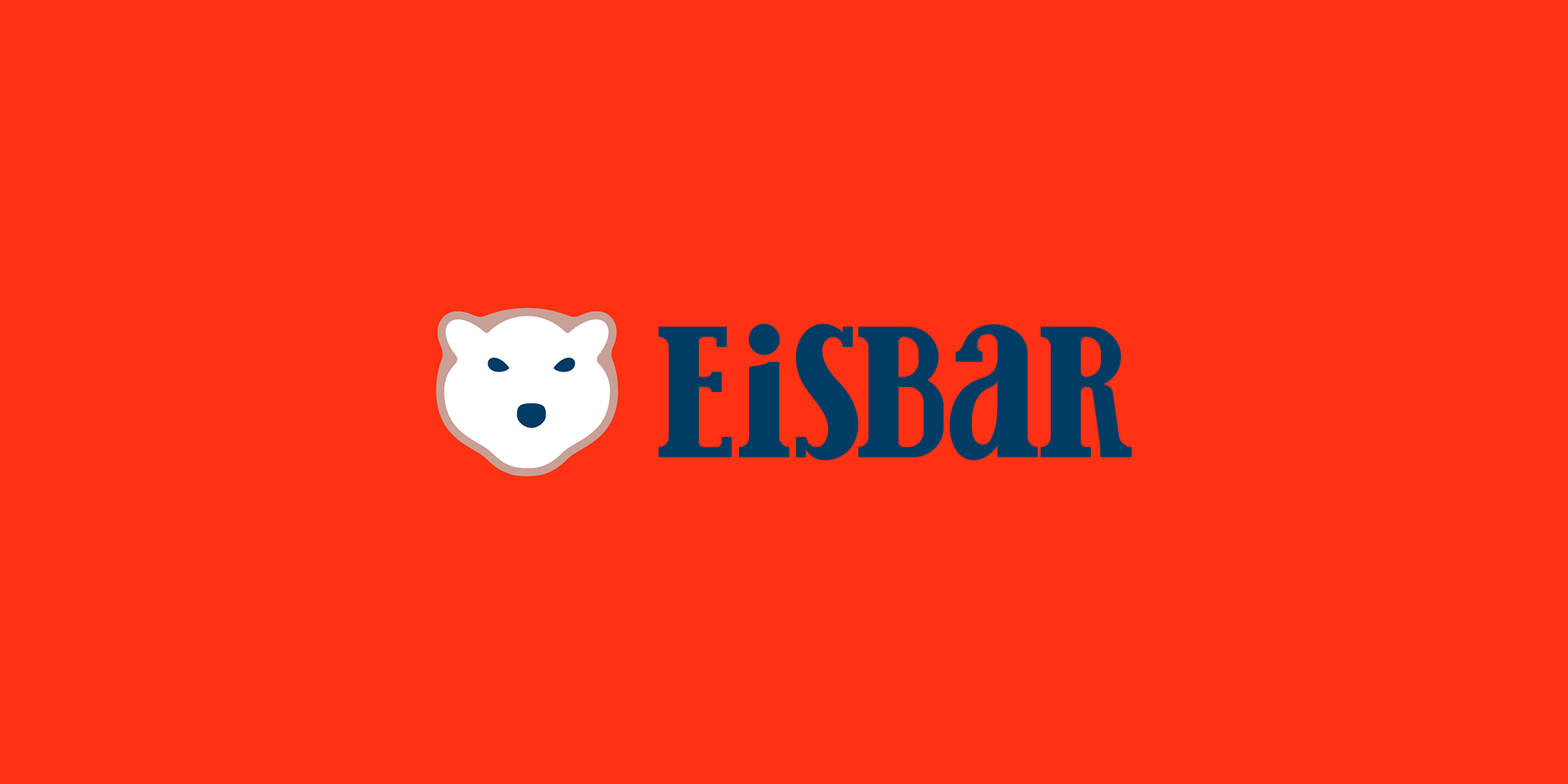 PT: O bar de São José do Rio Preto/SP Eisbar, inaugurado no início de 2017 tem um belo serviço de rodízios de petiscos com chopp por um bom custo-benefício em espaço arejado e bem localizado, porém não conseguia divulgar seus serviços em mídias sociais por não ter logotipo, identidade, ou estratégia de marketing, então a Gatar elaborou um sistema visual simples com logotipo, cores, tipografia e uma campanha de marketing em redes sociais para posicionar sua marca e seus serviços.
Eisbär significa urso polar em alemão, um signo escolhido pelo dono do bar e que tem um jogo com a palavra "bar", e partindo desse nome, foi feito um símbolo que sintetiza a ideia, um lettering para o logotipo e cores que remetem aos serviços.
Nota: o bar encerrou suas atividades um mês antes da campanha ser implementada.
EN: Eisbar is a bar based on Rio Preto/Brazil since early 2017 and has a good service of bar snacks and draft beer in a well localized and airy space, however had issues on spreading its services on social media for not having any logotype, identity or marketing strategy, so Gatar made a simple visual system with logo, color, typography and a campaign in social network in order to build Eisbar brand.
Eisbär means polar bear in german, a sign chosen by the owner that has a set with the word "bar", and starting with this naming, we did a symbol that simplifies the idea, a lettering for the logotype and chose a color palette to refer to the bar material.
Note: the bar ended its activity a month before the campaign be implemented.