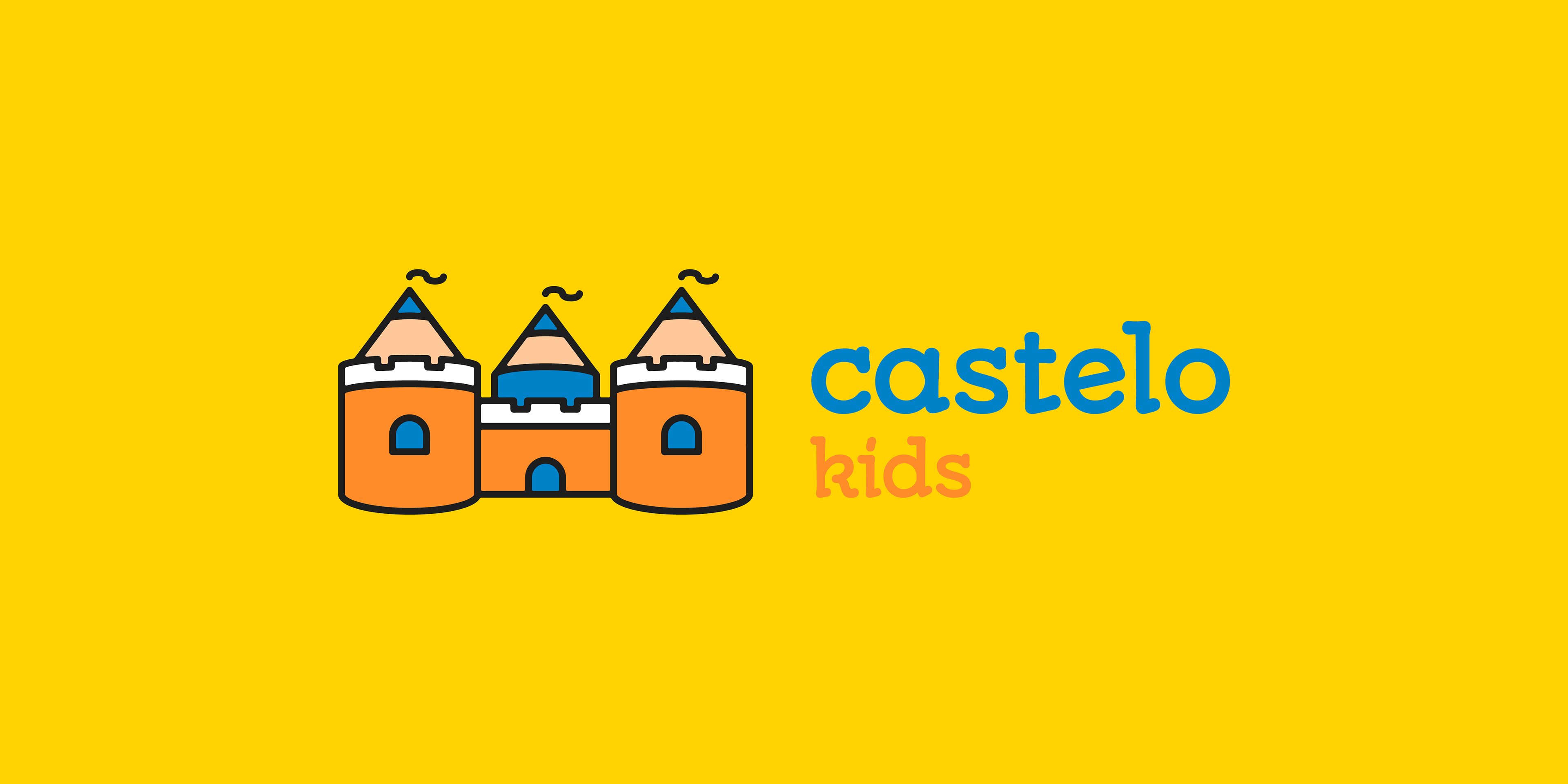 Castelo Kids é uma escola fundada no início de 2018 por Eneide Gonçalves na cidade de Guarujá/SP, trazendo um ensino infantil fresco à cidade e já iniciou com sua identidade na fachada. O símbolo é um castelo laranja inspirado na arquitetura da escola, conceito pedido pela fundadora, combinado com lápis e traçados bem marcados e arredondados.
Na escolinha, crianças menores até 5 anos têm a oportunidade de ficar em um lugar por período integral com aulas de inglês até karatê, e uma identidade divertida cria uma relação com elas enquanto não estão com os pais.
Esta é uma identidade mais figurativa e ilustrativa, menos sintetizada como os logotipos costumam ser e traz uma paleta de cores vibrantes. Uma série de pequenas ilustrações foram desenhadas e a marca como um todo ainda está em processo de consolidação, assim como os seus materiais.
Castelo Kids is a kindergarten founded in early 2018 by Eneide Gonçalves based in Guarujá (São Paulo, Brazil), it has a fresh infant education to town and started with its identity on the school facade. The symbol is an orange castle inspired on the house architecture, a concept asked by the founder, combined with pencils and a strong and rounded outline.
At school, the kids has the chance of being in a place for full-time with english and karate classes, a fun identity guides a relation with them while they're not with their parents.
This identity is more figurative and less simple as the logos are used to, it brings a vibrant color palette and a series of little illustrations. The brand is in a consolidation process such as its material.